The first question everyone asks is, "How much are hair extensions?" The answer is: it depends. At Beaudee, we are building a babe. A face framing money piece added to your hair can be around $250 depending on your Babe type, while a full Beaudee Bombshell package can be as much as $2,500. Hair extensions by Beaudee is a glamorous journey, and it all begins with your consultation.  
$20+ | No Wash + Dry Styling or Dusting
$35+ | Wash + Blowout
$35+ | Wash + Blowout + Style or Style Set
$65+ | Wash + Blowout + Cut or Trim
$75+ | Wash + Blowout + Treatment
$5+   | Add-Ons
Your Hair Extension Journey at a Glance
Your journey begins here! After we get an understanding of your hair goals, we determine methods and color, then provide a quote based on your desired look. If a deposit is made based on your quote, the $50 consultation fee is waived. Please arrive with clean dry hair, and 3 to 6 inspiration photos, including a photo of a time you felt the best about your hair.
At this appointment, your desired look comes together! We do the bulk of the work during application, and your investment in your hair goals is made. Be prepared to be in salon for a while, as we are coloring, customizing, installing, and styling your hair extensions using the methods determined at your consultation. The balance of your service is due at this time.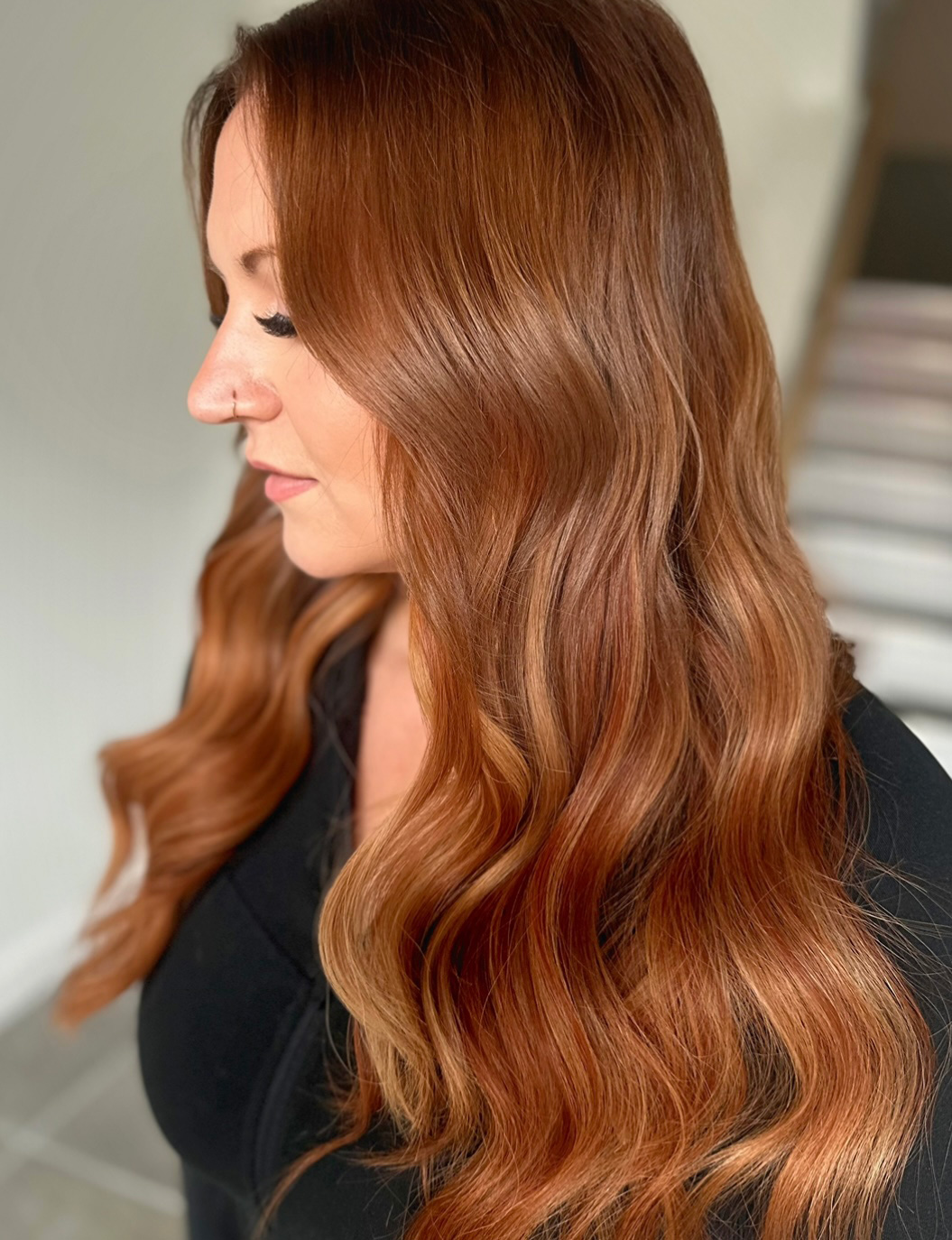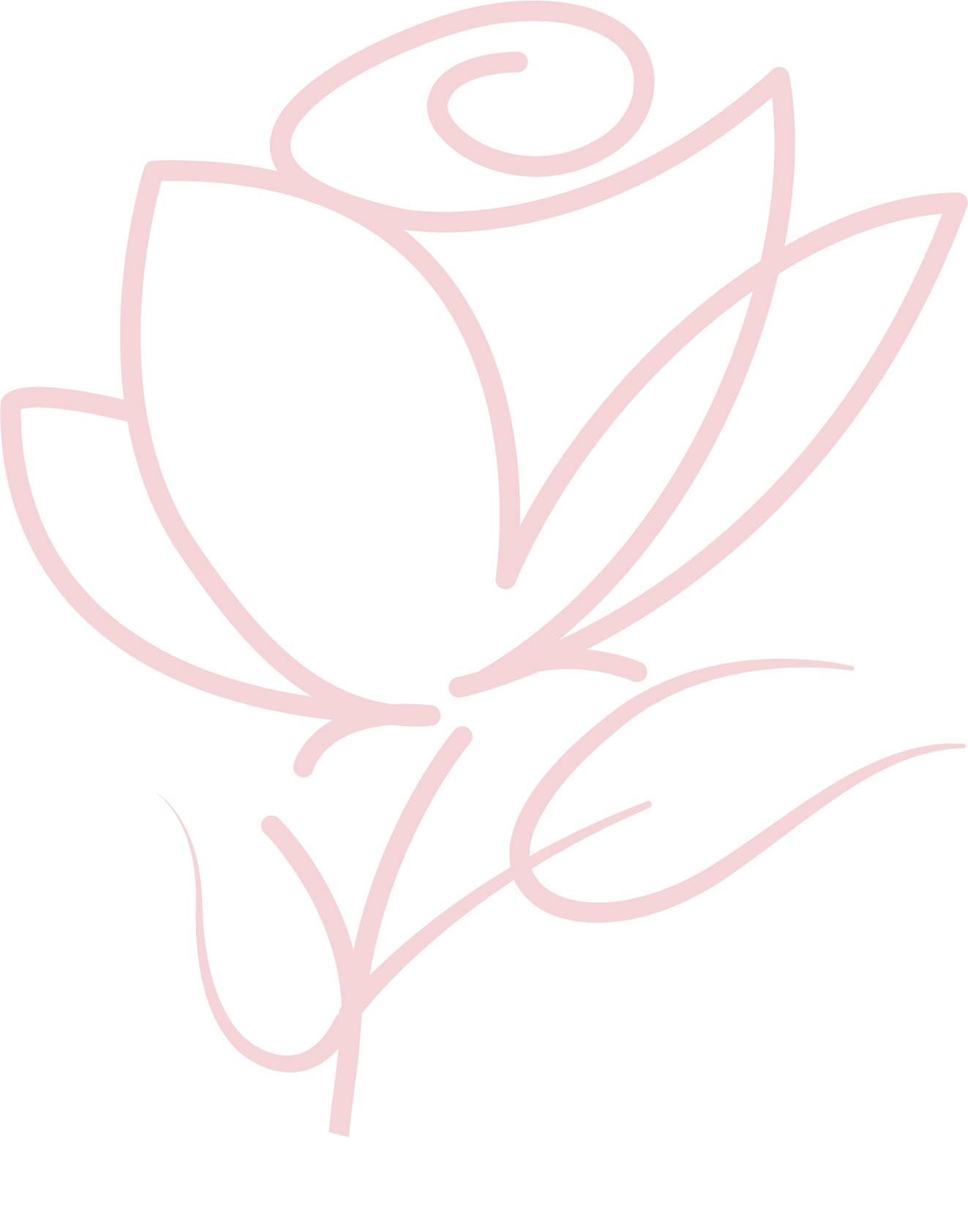 With hair extensions comes maintenance! The extent of the maintenance varies depending on the methods and quantities used. Your maintenance requires in-salon appointments, as well as day to day management. After all, you have more hair!  We will review with you thoroughly at your consultation what kind of maintenance your hair will require.
We've made it this far on your journey, so don't damage your hair by trying to remove your extensions yourself! When it's time for removal, the professionals at Beaudee will handle it, making sure to preserve the integrity of your natural hair. Sad to see your extensions go? Don't worry, the end of your journey is just the beginning again with a new application!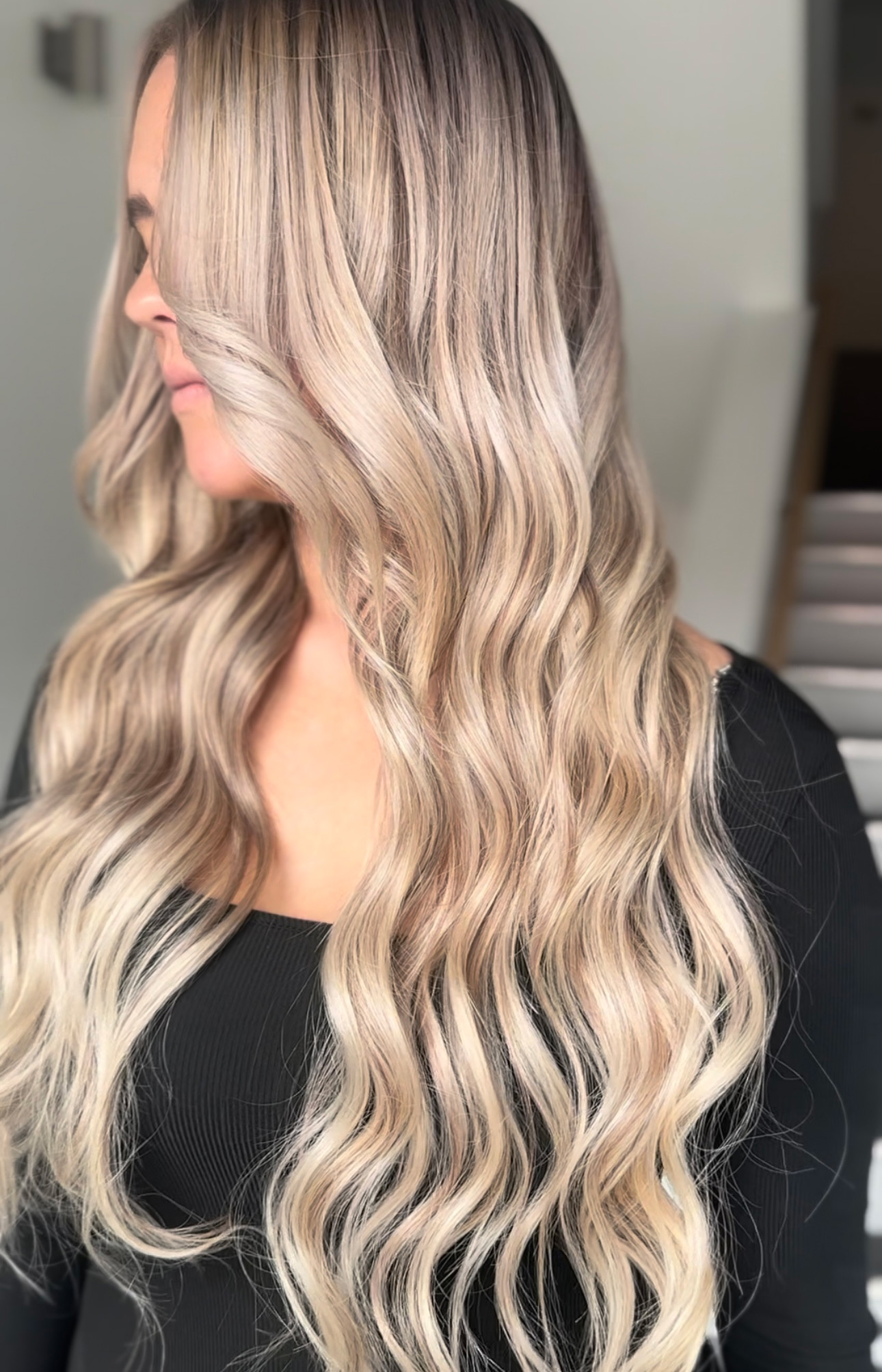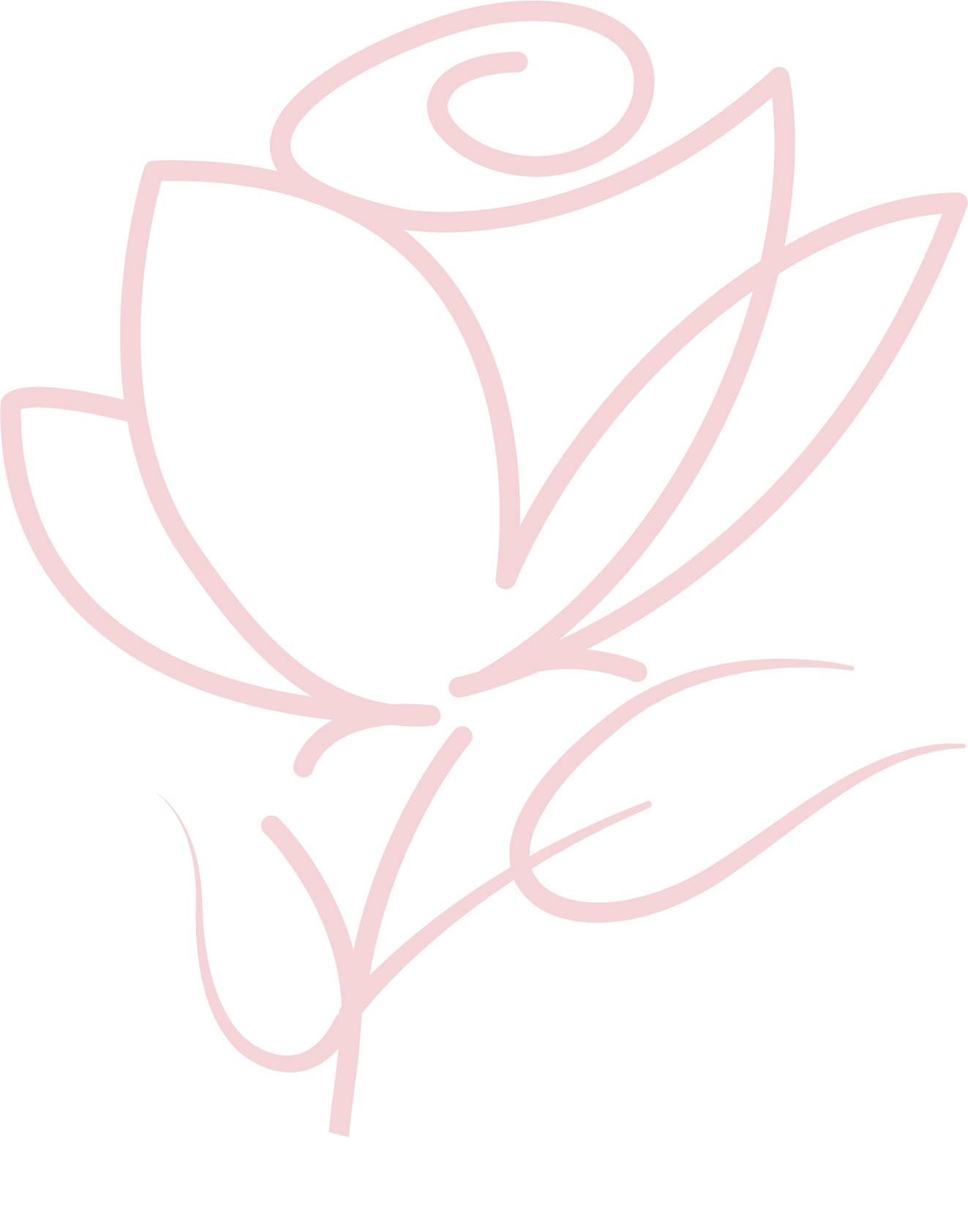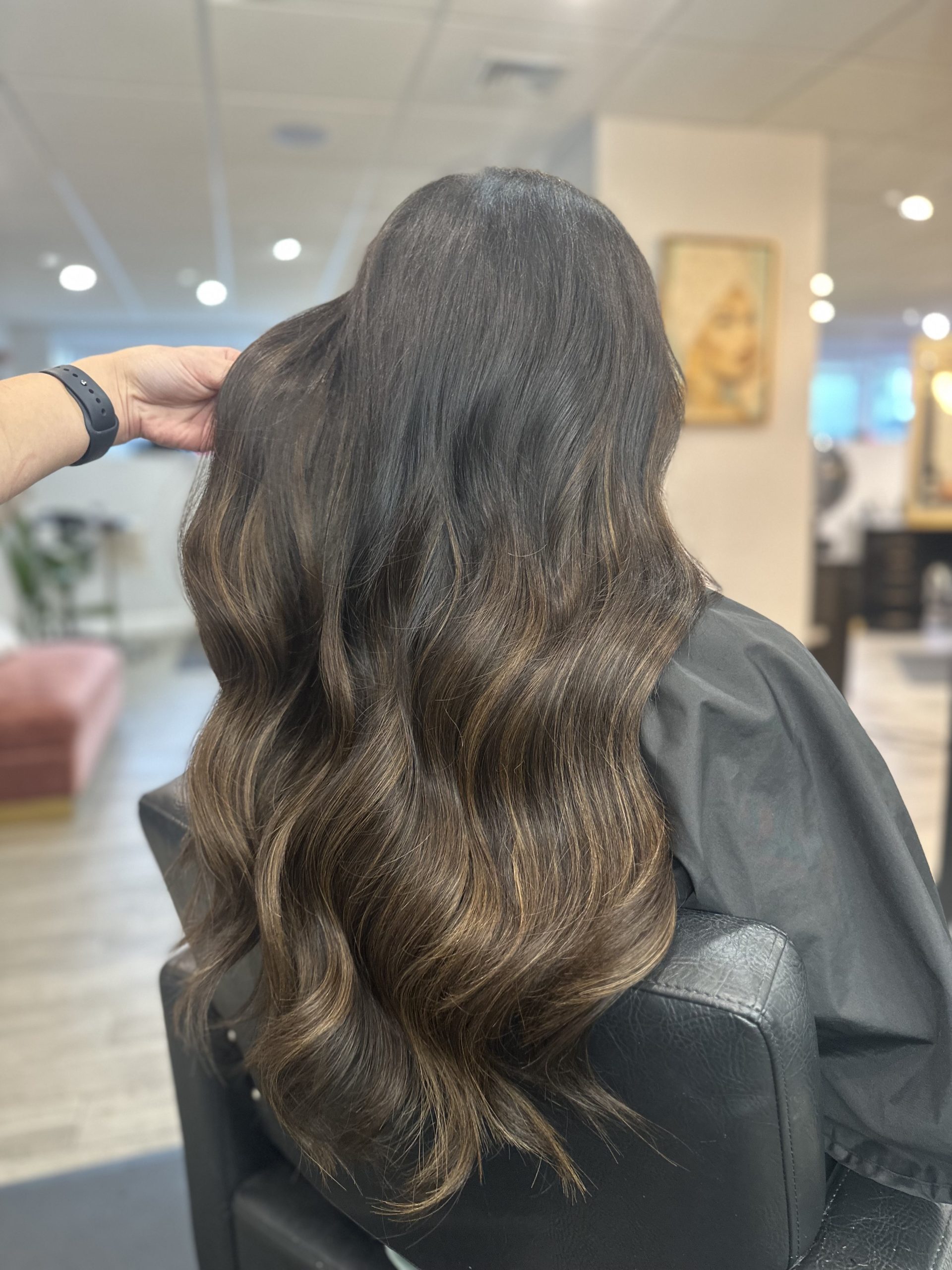 This method uses either a hand-tied or machine made wefts that are hand sewn to a foundation. These wide veils of hair are natural in appearance and allow you to increase more density without taking up too much real estate by hugging the round of the head.
This method is one of the fastest ways to achieve voluminous and/or long hair.  Application takes less than an hour and have the ability to be reused. These are thin seamless wefts of hair that are applied using a medical grade adhesive.
This method lasts 2-4 months at a time and is a seamless way to add volume, length, or color to your hair. The installation is commonly referred to  as "glue in" or "fusions" that resemble tiny wisps of your own hair and are strategically placed in rows.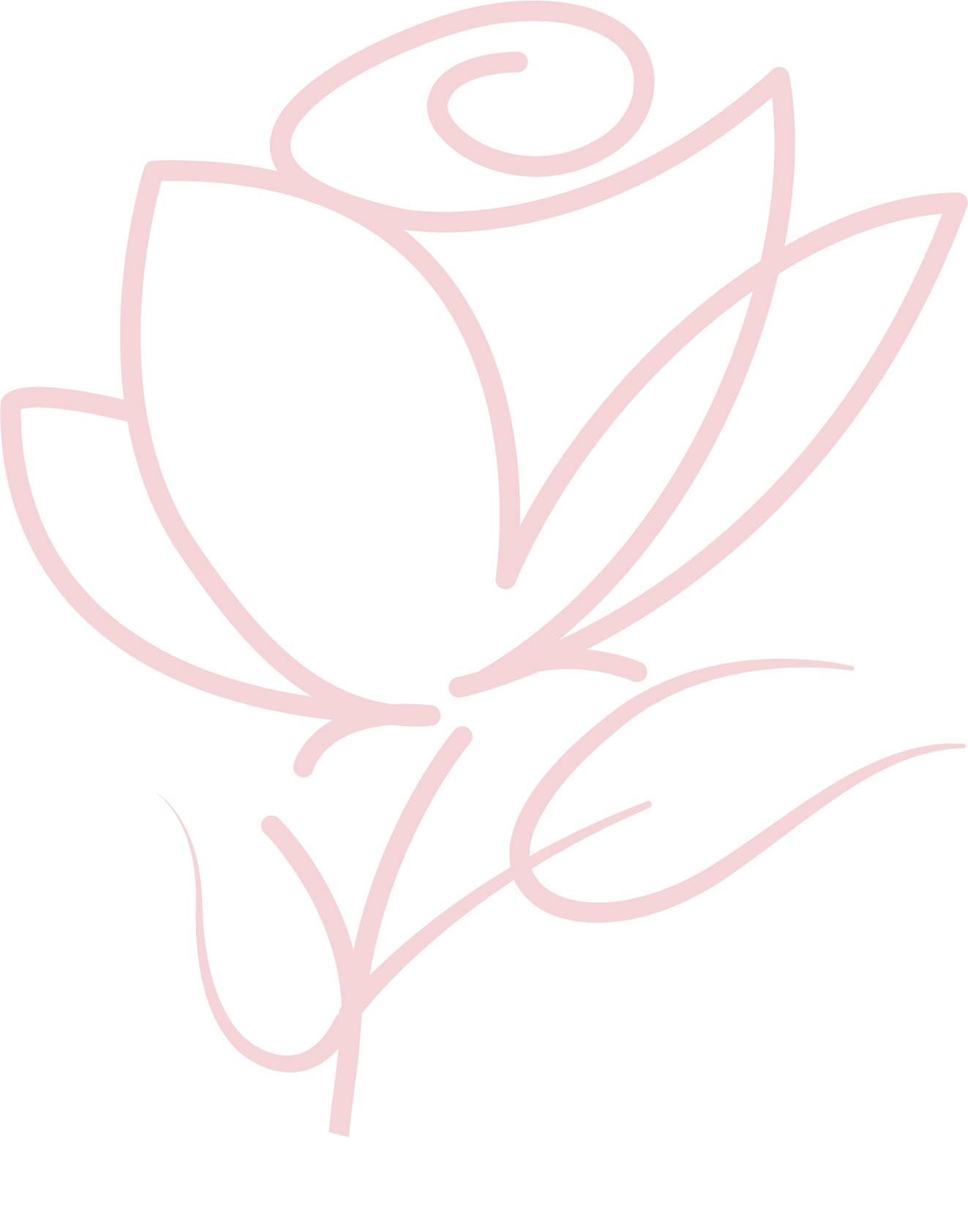 This is where the blowout comes to life! Sometimes hair needs more than just round blow dry brushes. Adding thermal tools help achieve a variety of results! From Sleek and Straight to Bendy and Bouncy, Loose Waves or Tousselled and Textured, choose your Style from our Look Book.
If you know you hair does not hold a style well or you are not going anywhere right away, a Style Set preserve the longevity of your style. We can pin up your style with bobby pins, or you can bring your favorite Velcro rollers for heatless styling. Flat Wraps and Wet Set Natural hair products too! Choose your Style Set from our look book.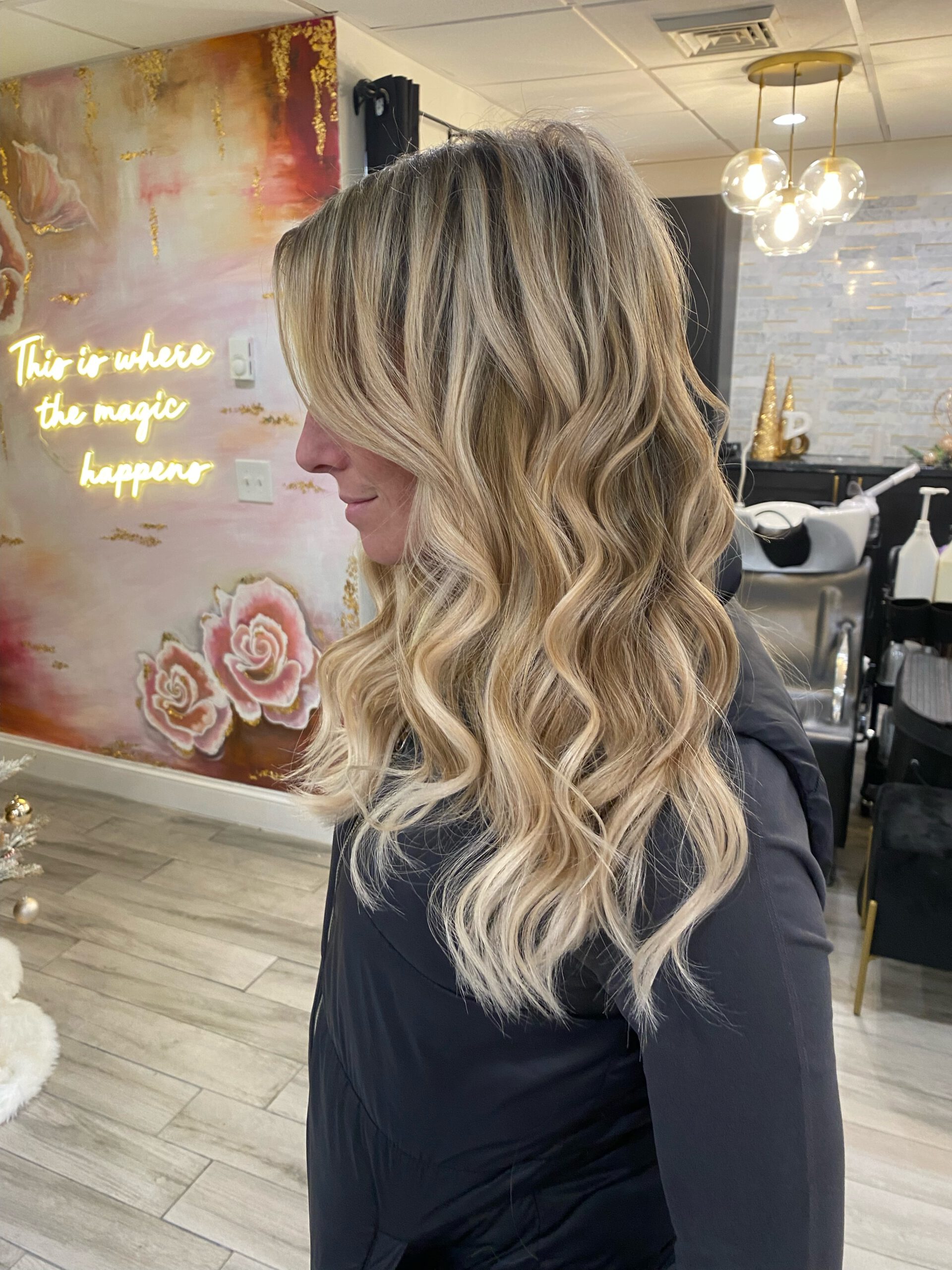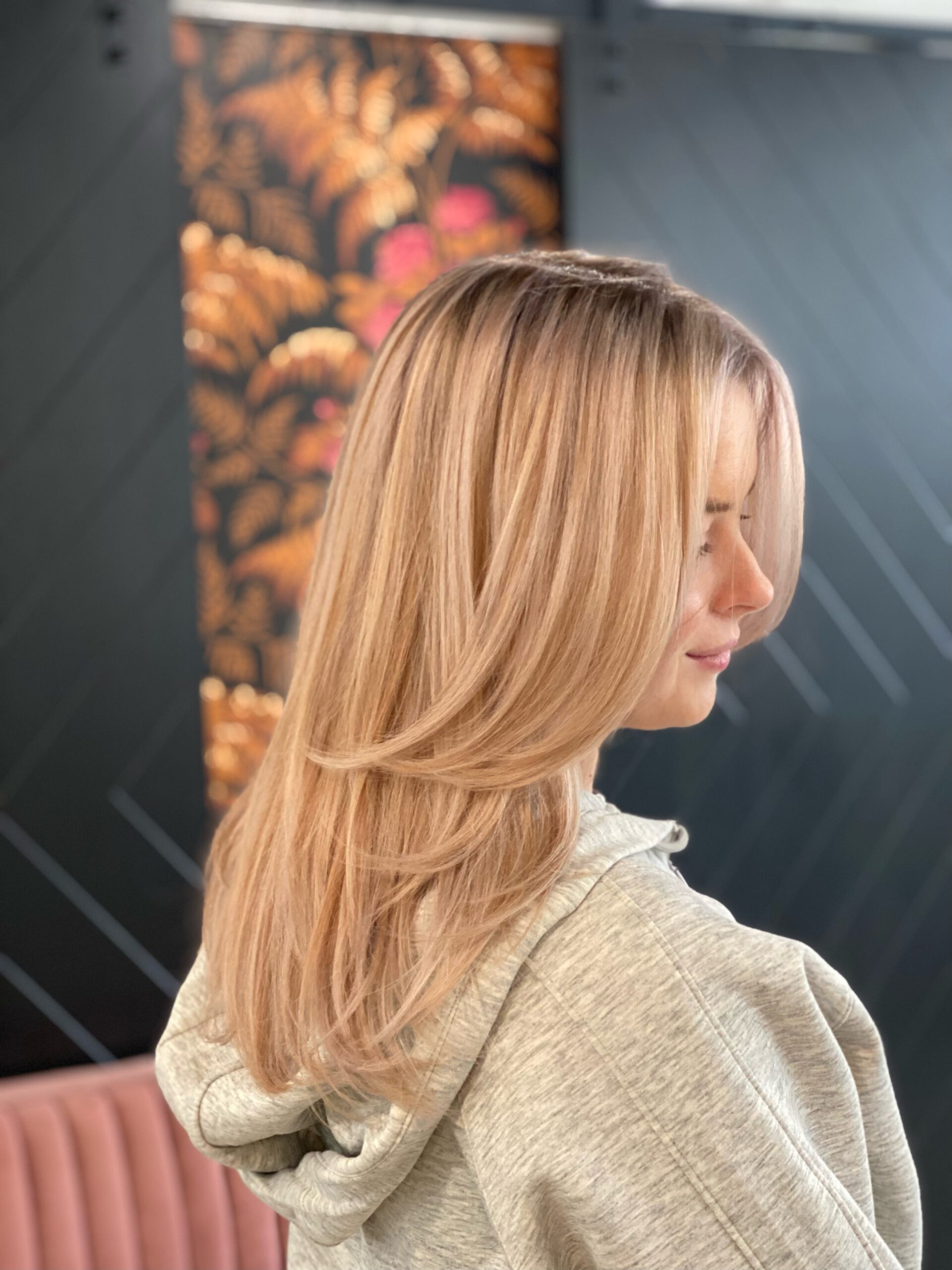 Haircuts are mainly done wet, but will include a wash and blowout. Then hair will be refined or trimmed once dry. We divide our cuts into three categories by length:
Clipper or Pixie Length Haircuts

Short to Medium Length Haircuts

Long Length Haircuts
Want to thin out, soften, or remove weight from your hair? No problem! Debulking can be done by request.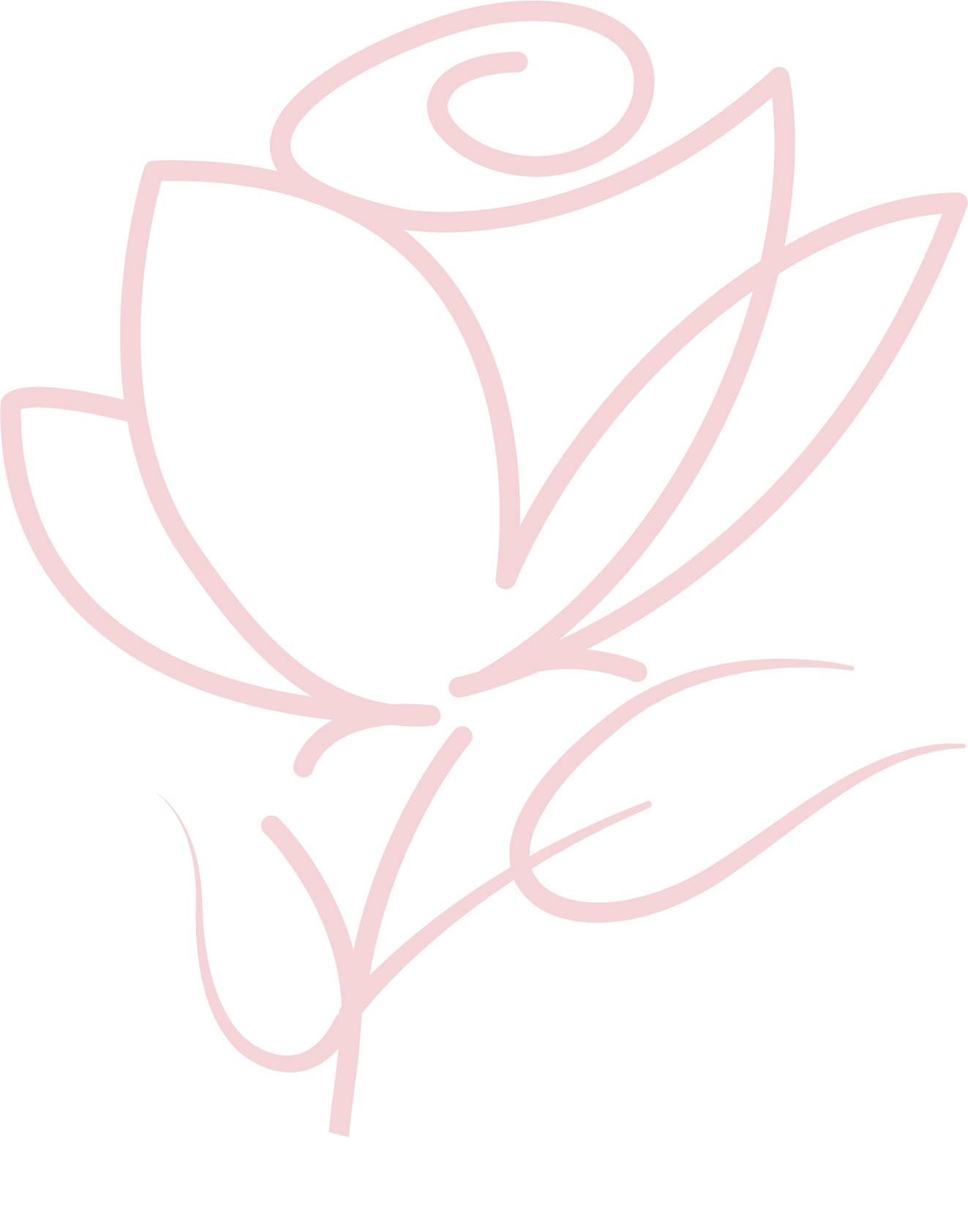 Scalp + Hair Detox Treatment
This deep cleansing + demineralizing treatment gently removes anything foreign to the surface of the hair and skin to create a clean and healthy canvas.
Hair + Scalp Deep Conditioning Treatment
This deep treatment is a custom formula designed to restore your hair and scalp. It is created to best bond, build, hydrate, and strengthen your hair based on its needs.
We offer deeper, longer lasting treatments, like Brazilian blowout smoothing systems, split end treatments, anti-aging treatments, texture enhancing treatments, perms, and Keratin complex treatments. The results last anywhere from 4 to 12 weeks depending on the service.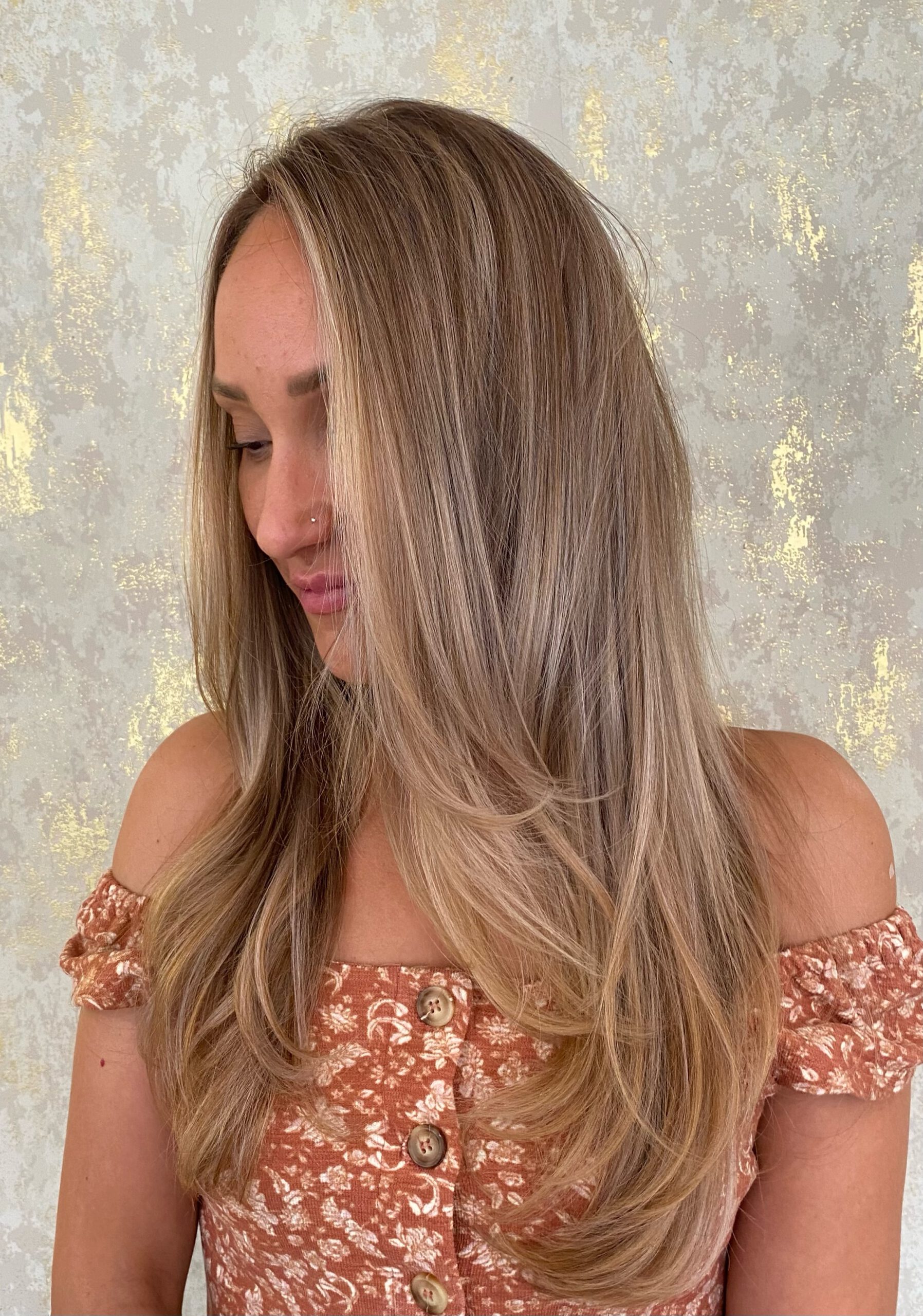 Learn the difference between each method
Mix + match methods to customize your look
BTS on the upkeep for your look
Daily do's to care for your look
View all our hair extension resources